OUR STORY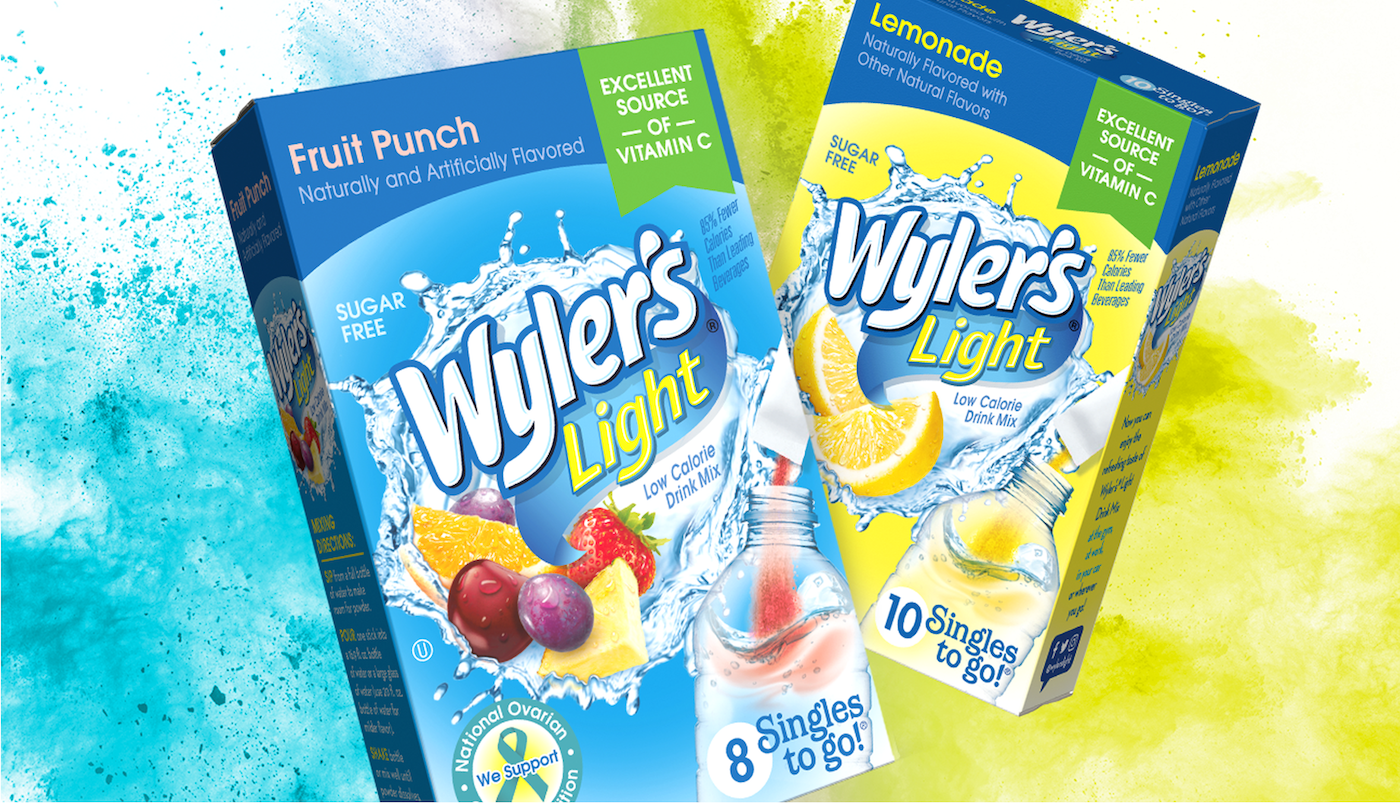 PLAIN WATER IS TASTELESS AND BORING.
Thirst is part of being alive—and in recent years, hydration has become top of mind for many people. To stay hydrated and stay away from calorie-leaden beverages, water is the ages-old go to. And while plain water is great, it's just that. Plain. But when you add Wyler's Light it becomes anything but.
Plain water instantly transforms into a delicious fruit-forward blast of flavor that does so much more than plain water. It allows you to hydrate all day without getting tired of the taste, adds essential vitamins to your diet, and adds flavor and excitement to your water and your life without adding calories. Don't make do with plain water when you can blow it out of the water with Wyler's Light.
+
GIVING BACK.
Since 1995, The National Ovarian Cancer Coalition (NOCC) has been raising awareness, providing education and dispelling myths about this serious disease. Too often, symptoms go unrecognized and ovarian cancer is detected too late.
Wyler's Light is proud to be a National Sponsor of the NOCC in supporting the fight against ovarian cancer since 2003. These efforts focus on spreading knowledge and awareness about the disease via promotional support on branded social media pages, as well as by placing the NOCC logo on all Wyler's Light packaging. In addition, Wyler's Light Singles to Go product is donated to all "Break the Silence" NOCC walks/runs across the country every year. Our support is in honor of those within our global community who have been affected by ovarian cancer – the survivors, patients, caregivers and the loved ones – yours and ours. Help break the silence…Talk about Ovarian Cancer with us.